Artistbooks — individual [1983-ongoing]
Presenting ARTISTBOOKS is a difficult task. Most often vitrines are used to avoid damage. In the mid 1990's I had the idea of producing videos of all my artistbooks for an exhibition in Linz. You would see a hand turning page after page. The videos were made with a Hi8 analogue camera in PAL. Luckily the master tape survived, so you can see the videos in original 'quality' by clicking on the links with arrows.
The pdf file artistbooks (individual) (1.5MB) gives a summary of each book.
(pdf 1MB)
Cellular Cultures (T). 2009
88 pages 32.5x24.5cm archival pigment on cotton rag
Edition of 3
(video 33MB)
ID MATCH MANUAL. 1994
28x20.8cm, laser prints and offset
Edition of 4
(video 16MB)
(200) VIEWS FOR ID MATCH. 1994
36x83.4x10cm, laser prints and offset
Unique
(video 32MB)
MUSIC FEEDBACK: (SPECIAL EDITION). 1994
29.7x21cm Offset, hand perforated stampsheet
Edition of 10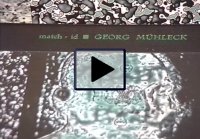 (video 13MB)
MATCH - ID. 1993
9 Puzzles in a box 28.4x38x5cm
Edition of 2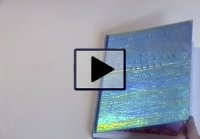 (video 26MB)
​ALL NEIGHBOURS NORMAL. VOL.1. 1993
29.8x21.4cm, 290 pages laser prints
Edition of 6 (so far only 2 produced)
(video 23MB)
​ALL NEIGHBOURS NORMAL. VOL.2. 1993
8 datagraphy silkscreen prints bound in hard cover
Edition of 6 (only 2 produced)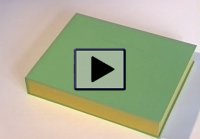 (video 21MB)
​85 SCREEN HEADS. 1993
box 37x47.3x8.3cm, 85 Silkscreen prints 35x43.2cm
audio cassette by Pierre Dostie
Unique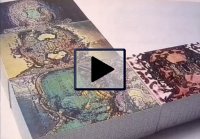 (video 9MB)
85 SCREEN HEADS (detail). 1993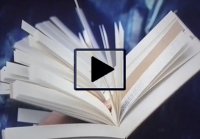 (video 4MB)
CHOPPED BOOK. 1990
Book object with craftman type cutting, approx. A4
Unique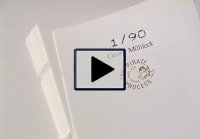 (video 3MB)
​PIRATE ART PROCESS MONTREAL. 1990
29.7x21cm. 16 pages colour offset, hot stamping
Special edition of 90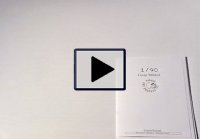 (video 27MB)
​PIRATE ART PROCESS MONTREAL. 1990
33x23cm. 16 trimmed pages of spoilages in offset
1 sheet 63x88cm, 4 pages b&w copigraphy, 1 polaroid
Special edition of 6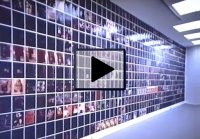 (video 6MB)
​THE PIRATE ART PROCESS: Montréal. 1989
box approx. 24x60x15cm with one thousand
unique copigraphies 28x21.6cm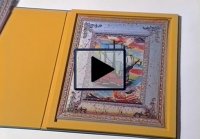 (video 25MB)
​READY MADE REFLECTOR ICONS (serie A). 1989
portfolio 42.7x31.2cm, 9 artworks 37.5x26.2cm, laminated
Edition of 3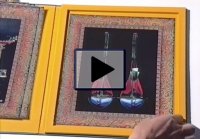 (video 37MB)
​READY MADE REFLECTOR ICONS (serie B). 1989
portfolio 42.7x31.2cm, 9 artworks 37.5x26.2cm, laminated
Edition of 3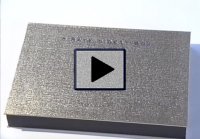 (video 89MB)
​PIRATE DIGEST BOX. 1989
29.4x41.3x5.5cm, 62 loose leafs with 2 images each
1 video cassette (Pal or NTSC) with 1500 images (stills)
and several commercials (duration 2 hrs.)
Unique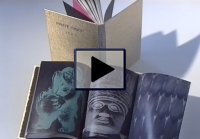 (video 102MB)
​PIRATE DIGEST. 1989
140 pages, 7 fold-out double pages, 28.4x20.2cm.
Copigraphy on cotton paper
Edition of 8 (1 of it bound in leather)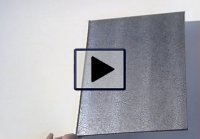 (video 42MB)
​PIRATE PICTURE ALBUM. 1989
41.1x28,2cm, 42 pages copigraphy
Edition of 6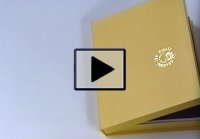 (video 53MB)
​200 PIRATES. 1988
box 31x23x3cm with 200 copigraphies 28.7x21.6 cm
Unique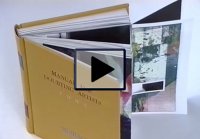 (video 148MB)
​MANUAL FOR DOUBTlNG ARTISTS. 1988
unique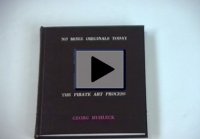 (video 63MB)
​NO MORE ORIGINALS TODAY
The pirate art process. 1988
22.6x1.4cm, 124 pages, Colour and b&w copigraphy
Edition of 3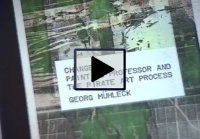 (video 58MB)
​CHANGES: Painting professor and the pirate art process. 1988
Book 22.6x18.4cm, box 30x22.8cm, 160 pages
(twice the same 80 pages), unfused colour copigraphy
unique performance book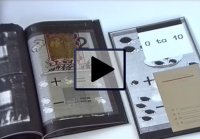 (video 24MB)
​O TO 10. 1988
36x22cm, 26 pages b&w copigraphy,
rice paper with silver leaf and wood cut
Edition of 7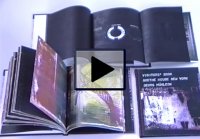 (video 41MB)
​VISITOR'S BOOK: Goethe House New York. 1988
22.5x18 cm. 92 p. Colour and b&w copigraphy
Edition of 4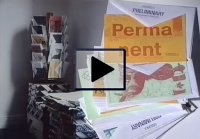 (video 11MB)
​THE 'PERMANENT' SOUVENIR. 1987
500 copigraphy postcards, unfused toner, envelope
Performance material from 'City Souvenir', documenta 8, Kassel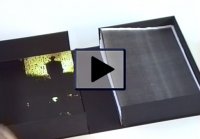 (video 27MB)
​THE 500 PACK PERFORMANCE. 1987
Box 32.2x23.1x8.3cm, performance photocopies from 'City Souvenir', documenta 8, Kassel: pack of photocopies (copies of nothing)
stapled in 44 batches of 8 copies each
Unique performance relict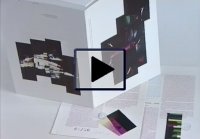 (video 8MB)
​REFLECTORS (reproductions, replicas, copies). 1987
Offset 63x44cm, folded to 31.5x22 cm, Colour offset with
stapled sample of Colour copigraphy. Text by Boris Nieslony
edition of 50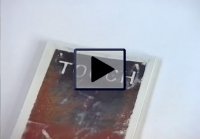 (video 13MB)
​TOUCH. 1987
12 photos of unfused copigraphies 18.3x12.6cm
Unfinished edition, only 2 proofs printed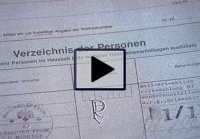 (video 21MB)
​VOLKSZÄHLUNG + die Verbesserung von... 1987
Original document with b&w copies on offset print
29.8x22.3cm, rubber stamp print, typewriter
Unique pamphlet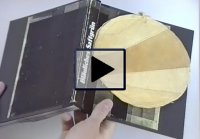 (video 33MB)
​BLÄULICHES SAFTGRÜN - Putzkopien Band 2. 1987
114 pages. 22.2x18.4cm, b&w copigraphy
Unique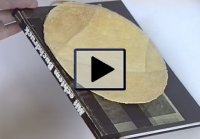 (video 36MB)
​MIT ECHTEM BUCHDRUCK - Putzkopien Band 1. 1987
22.2x18.4cm. 36 pages, b&w copigraphy
Unique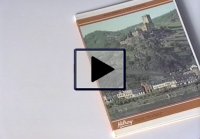 (video 31MB)
​FORMER LIGHT IN CLORIDORME. 1986
24.7x18.8cm, 34 pages b&w copigraphy, typewriter
Unique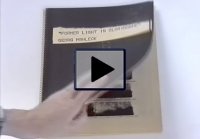 (video 42MB)
​FORMER LIGHT IN CLORIDORME. 1986
35.7x27cm, 34 pages, b&w copigraphy, bag with ashes
from Cloridorme attached
Edition of 25 (only 5 ever printed)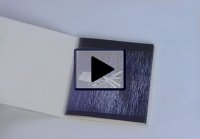 (video 18MB)
BEACH LAMP. 1986
Unique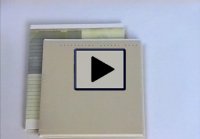 (video 13MB)
Unknown title. 1986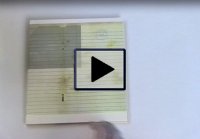 (video 19MB)
The river spirit. 1986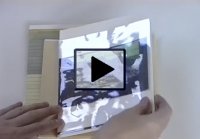 (video 30MB)
AQUA REPLICA. 1986
32 pages with blood of seal, some copigraphy, polaroid, acetate
Unique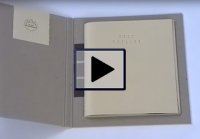 (video 30MB)
AQUA REPLICA. 1986
25.5x22.2cm, 36 pages, colour and b&w copigraphy
strip with blood of a seal
Edition of 5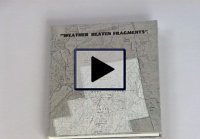 (video 75MB)
​WEATHER BEATEN FRAGMENTS
a time-and-transformation study. 1986
22.4x18.2cm, 90 pages copigraphy, poem by Jürgen Muck
Edition of 2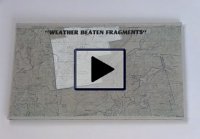 (video 49MB)
​WEATHER BEATEN FRAGMENTS
a time-and-motion study. 1986
22.2x36cm, 50 pages copigraphy and typewriter
Edition of 2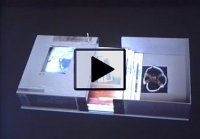 (video 4MB)
​NATURAL TRANSFORMATIONS, preliminary copies.
VERWITTERUNGEN VOM BERGGIPFEL. A visitors' book. 1986
Box object with copy transfers, window, 38.7x32x12cm, 8 drawers
with unfused copigraphies, metal object, plexiglass, slipcase
Unique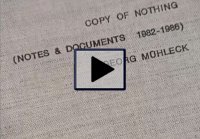 (video 84MB)
​COPY OF NOTHING - notes and documents. 1982-1986
31x22.2cm, 154 pages copigraphy, 15 pages coloured by hand
Edition of 10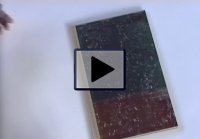 (video 22MB)
​VISITOR'S BOOK. 1984
36x22.5cm, 50 pages copigraphy
Edition of 5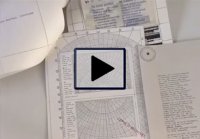 (video 23MB)
​CARTE POSTALE - POSTCARD. 1984
28x21.6cm, copigraphies on card, hand perforated,
envelope with artist-stamps attached
Edition of 50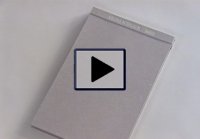 (video 51MB)
​598H. 1984
23x27cm, 158 pages colour copigraphy
(a few copies in b&w) hard cover
Edition of 10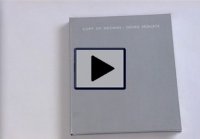 (video 41MB)
​COPY OF NOTHING. 1983
Portfolio 31x25.5cm, 6 sheets of Arches paper with
30 pieces of Colour Copigraphies attached
Edition of 3